Dear Fellow Artisan Chocolate Lover,
I've been passionate about artisan chocolate long before we founded this company over 20 years ago and have lead our selection process from the beginning. Each month we select hand-crafted chocolates based on quality, creativity and fresh wholesome ingredients. You'll enjoy:
Award-Winning, Boutique Artisan Chocolates
Innovative Ingredients & New Taste Sensations
An International Variety of Confections
Detailed Tasting Notes and Chocolatier Profiles
Flexible Gift Ordering – Personalized Gift Message
You'll discover signature creations using secret cacao bean blends and closely guarded roasting techniques. I stand by every truffle, bar or bark we feature and know you'll be impressed.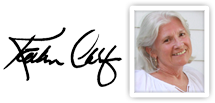 Kathleen Calef
Director of Product Development

Customer testimonials
"It was one of the best gifts I've ever gotten, our family looks forward to each month's new arrival..." Katy Scott, MD
"I've been utterly thrilled with each tasty morsel you've sent me to date." Alexa S., CA
"And I don't eat just anything. I'm a picky son-of-a-#$%@! But you guys are blowing me away each month!" Dan O., CA
"She loves the variety and tells me that she's been getting some of the best chocolates she's ever tasted." Justin, IL
"I can't remember getting so excited about a delivery each month ever!" Maureen L., OH
Customer Reviews
Overall Rating
5.00
(based on
3
reviews)
3 Item(s)
Items 1 to 3 of 3 total
This is the first time I've used this merchant, and hope it's as good as it presents itself. I did have to ask your online chat person a question, and he was very pleasant and helpful.

(Posted on 5/7/2015)

My mother is really difficult to shop for and I never know what to get her. I stumbled across your site over the holidays and decided to give her a 6-month Gift membership and she hasn't stopped talking about it since! She loves the variety and tells me that she's been getting some of the best chocolates she's ever tasted. She likes it so much that I'm pretty sure I know what she's getting for Mother's Day!

(Posted on 5/6/2015)

I joined the Chocolate Club 4 months ago and have to tell you that I've been very impressed with the featured selections so far... I can't remember getting so excited about a delivery each month ever! It's like giving myself a little gift each month.

(Posted on 5/6/2015)
Write Your Own Review