We've Partnered with Zingerman's®, a Food Market Top-Rated by Zagat's
Our chocolate selection process is the foundation of our success. We work closely with Zingerman's® Delicatessen to select our featured chocolatiers. Zingerman's® has been selling hand-made, artisan chocolates since 1982 and was acknowledged by Food and Wine Magazine as 1 of 25 of the World's Best Food Markets.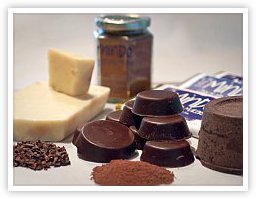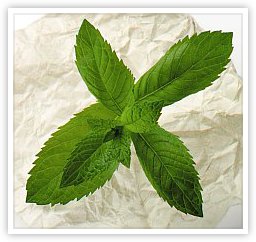 Great Ingredients Make Great Chocolate
At the heart of all great chocolate are great ingredients, and no one knows that better than Zingerman's®. Together, we look for traditionally made, hand-crafted chocolates based on quality, creativity and fresh wholesome ingredients.
Innovative Ingredients Deliver New Taste Sensations
We look for chocolatiers that not only take the time to select the best ingredients, but also push the boundaries of creativity incorporating ingredients such as cardamom, pear black tea, wasabi, sea salt, and caramelized ginger. Such ingredients are often used sparingly to accent, but to never dominate complex chocolate flavor profiles.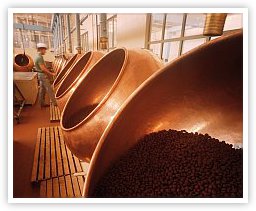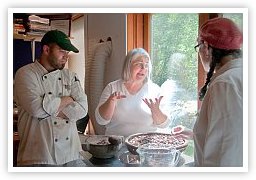 We Work Closely with Eco-Conscious, Small Batch Chocolatiers
Our chocolatiers are passionate, dedicated to the development of eco-friendly fair trade practices, and often control their chocolate making processes from bean to bar. Mindo Chocolate Makers™, for example, owns and operates facilities in Ecuador to ensure their ability to closely control bean selection, fermentation, drying and roasting.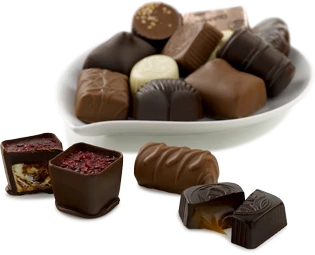 Meet The World's Best Chocolatiers And
Taste Their Works Of Art
Savor works of art from renowned chocolatiers, like Jean-François Bonnet's gourmet
barks and truffles, made with exotic fruits, spices, and fresh herbs.
DISCOVER OUR CLUB
Responsive Customer Service
Our friendly and knowledgeable customer service team will help you with any questions. You may also place orders over the phone.
Mon-Fri, 7am - 5pm Pacific
Sat-Sun, 8am - 12pm Pacific
Rated Customer Service
Assuring satisfaction to over 2,000,000 CUSTOMERS since 1994 has earned us an
rating from the BBB. A BBB Accredited business since 10/05/2005
View Our Profile
100% Satisfaction Guarantee
Our 100% satisfaction guarantee ensures that every item you purchase at The Gourmet Chocolate of the Month Club meets your high standards or we will replace it or refund your purchase.