Dear Fellow Artisan Chocolate Lover,
You or your gift recipient will enjoy:
Award-Winning, Boutique Artisan Chocolates
Innovative Ingredients & New Taste Sensations
An International Variety of Confections
Detailed Tasting Notes and Chocolatier Profiles
Flexible Gift Ordering – Personalized Gift Message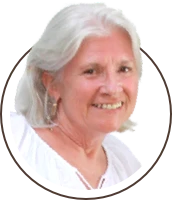 Kathleen Calef
Director of Product Development

I've been passionate about artisan chocolate long before we founded this company over 20 years ago and have lead our selection process from the beginning. Each month we select hand-crafted chocolates based on quality, creativity and fresh wholesome ingredients.
You'll discover signature creations using secret cacao bean blends and closely guarded roasting techniques. I stand by every truffle, bar or bark we feature and know you'll be impressed.