Register with Us for Extraordinary Gifts Every Month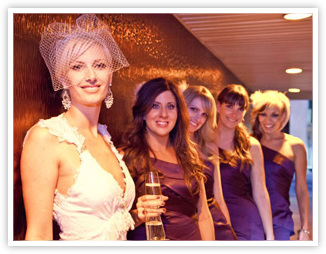 Finding the perfect gift can be difficult—why not make it easy for your wedding guests to give you exceptional gifts—gifts that arrive on your doorstep every month! Register with us and your guests can discover your registered selections, order your gift memberships, and create a personally tailored message for your Wedding Gift Announcement.
Flexibility - Multiple Gift Memberships Can Run Consecutively
If you're interested in a few clubs (and who wouldn't be)—register for as many as you desire! Your wedding guests can quickly check your registry and send your various club memberships. You may opt to receive multiple gift orders on certain months. For example, for birthdays, an anniversary or housewarming party, holidays, etc. With this option, your friends and family can be sure you continue to receive gifts long after the wedding day. They'll be delighted that they are helping you to reminisce about your wedding day at other times of celebration as well! Wedding gift orders can alternatively be designated to run consecutively. Let's say your first gift order runs for three months to our cheese club, we can arrange for your second round of gifts to arrive on the 4th month. You could easily end up with a steady stream of gifts for years to come! Of course, you can establish cut off terms if you'd like to avoid ending up with 120 months of cheese…But hey, 10 years of gourmet cheeses? Would that really be so bad?
Any of Our Clubs Can be Mixed in a Single Gift Membership
Your guests may want to treat you to a variety of different clubs. They'll be happy to know that they can set up a membership that alternates between premium cigars and international beers, for example. Or they can send a six-month membership of boutique wines, gourmet cheeses and domestic microbrewed beers, with two months of each service! Wedding guests will be limited only by their own creativity!
Easy Access, Easy Ordering on the Internet
Out of town guests will be grateful for the extra convenience, and all your Wedding guests will appreciate the assurance in knowing that they've sent gifts that will be enjoyed again and again for months to come!
Registering is Easy! - Simply Call 800-625-8238
We'll ask some quick questions to set up your registration to your needs. And if you'd like to know when a gift has been purchased for you, we'll send you a Wedding Gift Announcement every time one of your registered gifts is ordered.